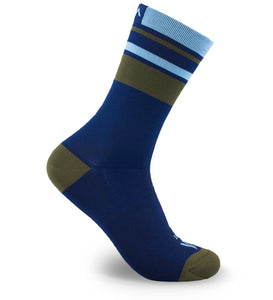 Because life.  Because you. Because me. Because and for all things we take for granted – like riding a bike; like going for groceries without a queue of six-foot increments. For what should be harmless - like bumping into someone accidentally and simply saying excuse me, I'm sorry. Because human touch. And hugging friends. Because hugging strangers. Because there is always light at the end of the tunnel and we've learned to plow forward and never ever give up, even on humanity. Because love.
Because everyone matters. Band Together.
 SPECS
8 inches tall

Italian threads, and made in Italy, of course.
CARING FOR YOUR SOCKS
Hand or machine-wash on delicate using a mild detergent at 30° C or 86° F.

Air or line-dry; lay flat if possible.

DO NOT BLEACH, IRON, OR TUMBLE DRY.